Turntable system
Turntable is adaptable for narrow spaces, where with a vehicle driving forwards and back or where place for parking maneuvers is restricted or impossible.
Easy to use, it can turn the car through 360° where it has been parked and facilitating a way out from the narrow space.
Turntables can be installed quickly and efficiently as a surface or underfloor system. Both the surface load and diameter can be increased to accommodate larger, heavier vehicles.
This system has been developed in different sizes of diameter and capacities. The most common size for residential use is the 4 to 4.5 meter diameter turntable with a 2to 3.5ton capacity.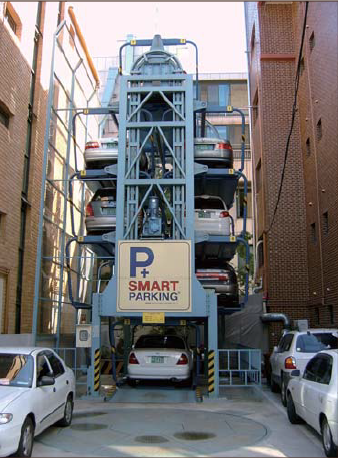 Advantages of the system:
Min. civil infrastructure for installation
Installation fast
Save space
Capacity is 2-3.5 tons (load can be customized),
Table could be placed in various points /degrees
۳۶۰°Rotation/ right and left.
Rotating smooth without vibration.
High safety
System security area
Top Surface material: changeable upon client's request
Using safety sensor