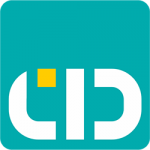 DANA EQUIPMENT DEVELOPMENT CO.

Dana Equipment Development Company has been established in 2004 to introduce practical & economical solutions for car parking to help ending traffic chaos and crowded streets in big cities.
It is an honor to say that Dana, as a reliable company with more than a decade history of stability success and experiences in mechanized parking system, professional R&D department, and well trained maintenance engineers, is one of the forefront performance and technology ranked of the industry in Middle East with 70% of Iran market share and the first company to introduce "smart parking" to Middle East..
By the support and technological partnership with Korean company, DongYang PC, Dana was appointed as sales representative and proud to introduce the world famous "smart parking" robot exclusively in Iran, Iraq, U.A.E, Turkey, Oman, Qatar, Egypt, Syria and Azerbaijan.
The role of Dana is not limited to the manufacturing and sale of parking systems. We are offering complex service, such as maintenance and professional consulting.
A team of specialists provides pre-sales assistance to the customers for the analysis of their specific problems, helping them picking up the most appropriate solution.
Certificates and awards
Platinum Eagel for Prestige and quality Asia 2012
Attestation of compliance (CE)
ISO 9001
ISO 14001
OHSAS 18001
IRAMIT (IRan Award For Management , Innovation, Technology)
exemplary exporter of Tehran province 2016
exemplary exporter of Iran 2017